December 19, 2016
INSEAD in Fontainebleau, France (2016)
Our 2016 Unconference took place on the beautiful grounds of INSEAD's European campus located on the edge of the Forest of Fontainebleau and just a stone's throw away from the town centre in Fontainebleau, France. Their goal at INSEAD is to develop value-driven business leaders with a global mind-set. INSEAD's MBA program was ranked #1 in the world by the Financial Times in both 2016 and 2017. For more information about their world-class programs, see their website at: https://www.insead.edu/
As the picture above indicates, our wonderful INSEAD hosts treated us to the full French experience during our time in Fontainebleau. We not only worked hard during our 1.5 days together but we also played hard during our annual "working dinner" – this one held in the stunning wine cellar and restaurant of Les Prémices in Bourron Marlotte. To say that we were spoiled with wine, food, and good conversation would be an understatement.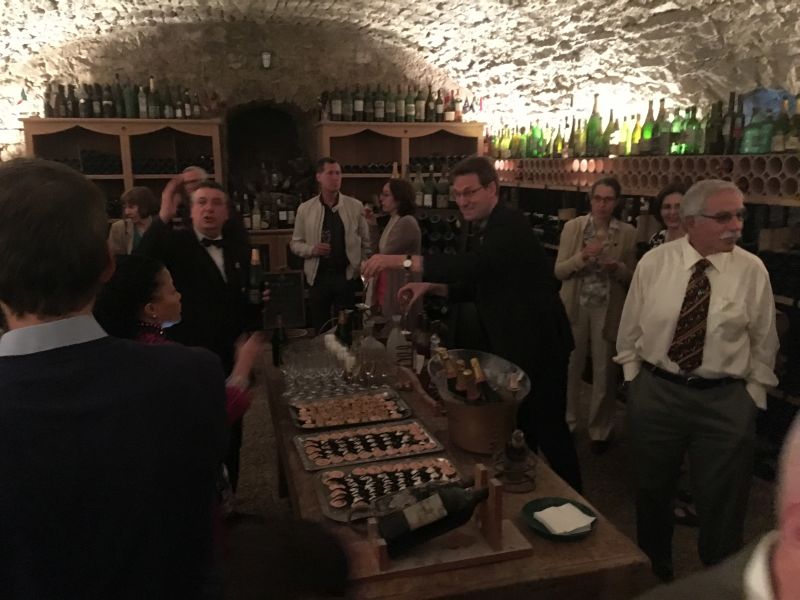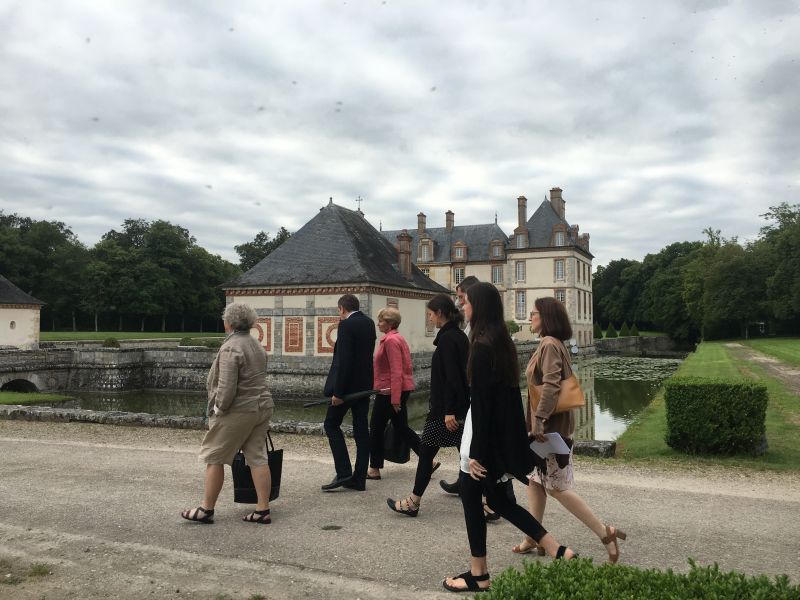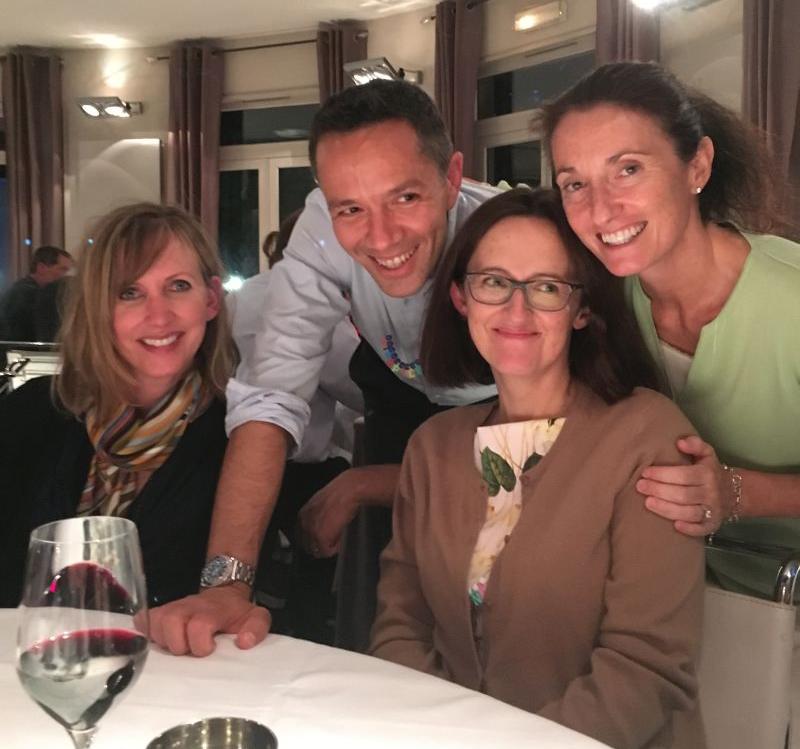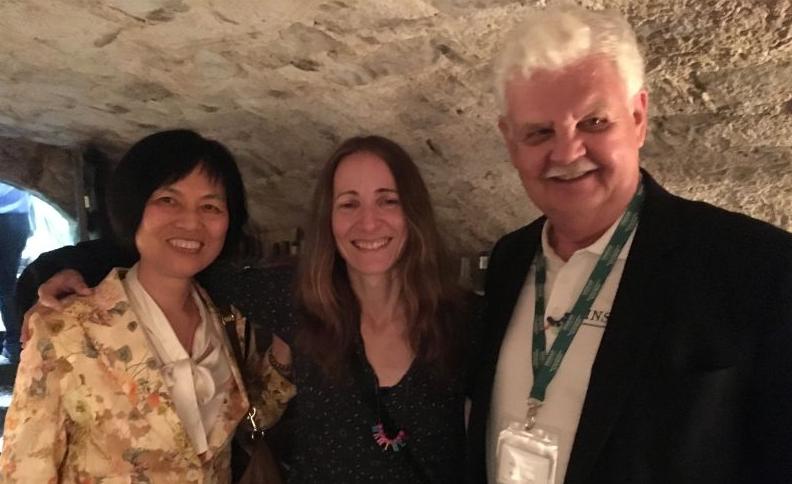 At INSEAD, we experienced the same high levels of energy and enthusiasm we have come to expect at RMLE Unconferences.
We had 66 participant contributors attend the 2016 Unconference from 15 different countries across six continents. The countries represented by the attendees were Algeria, Australia, Canada, China, Colombia, Denmark, France, Ghana, Hungary, Ireland, New Zealand, Spain, Switzerland, United Kingdom, and the United States of America. Diversity in terms of institutional affiliation, country of residence, and ideas has always been one of the strengths of these events. It's one of the keys to producing such rich and valuable discussions, in an intimate setting, by drawing upon perspectives from educators who live and work all over the world.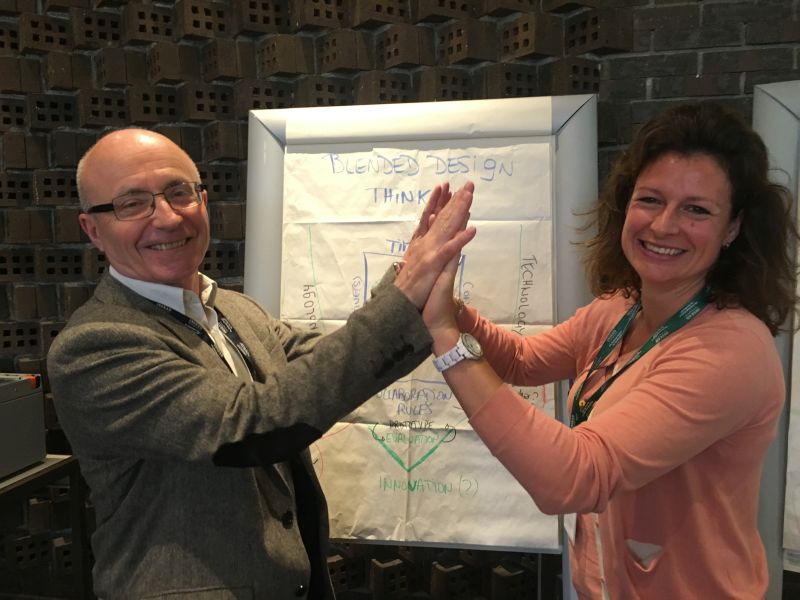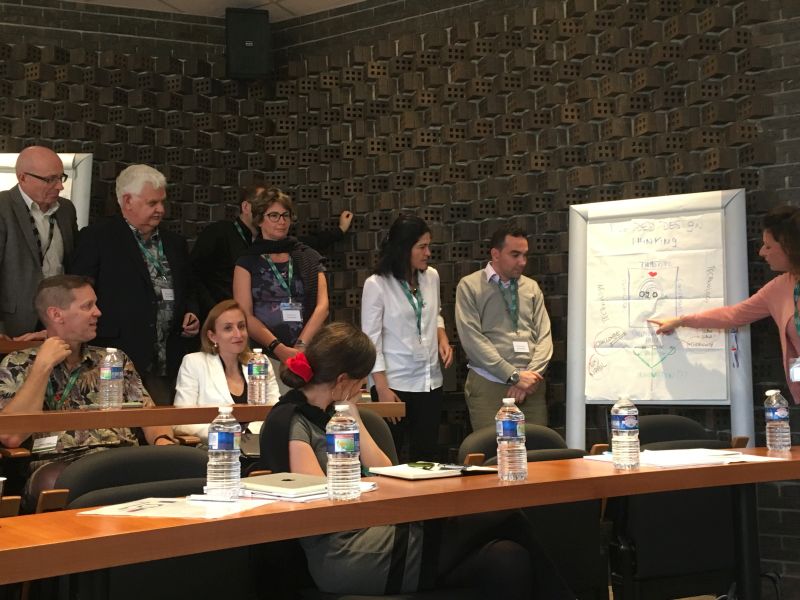 For more insight into the discussions that took place at our 2016 event, feel free to look through the Unconference Proceedings (the pdf can be viewed through the link below). Included in these proceedings are submissions called "Questions, Ideas, and Concerns" (QIC) documents. These QICs were written as free-flowing thoughts which encapsulated any questions, ideas, and concerns participants had with respect to research in management education. The contents of this year's QICs were varied and rich, resulting in the following initial discussion group clusters (these assigned groups applied to our first discussion session only – after that we encouraged participants to organically shift/morph/adapt the groups based on their experiences and what they heard during the reporting back sessions):
(1) Evidence-based learning and impact assessment
(2) Structural issues in teaching and learning
(3) Pressing issues in higher education
(4) Rethinking the practice of management education
(5) Intra- and Interpersonal Issues in the practice of management education
(6) Learning and technology
(7) Diversity and culture
(8) Executive development and collaborative partnerships
download pdf
Once again, we had a highly engaging and productive time together at the 2016 RMLE Unconference. Thank you very much to our INSEAD hosts for making this event one we will never forget!